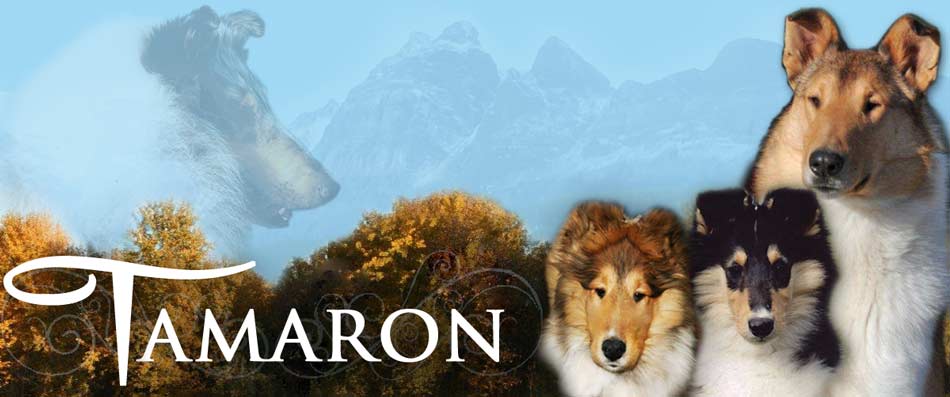 Tamaron's Caught Ya Lookin'

(Ch. Tamaron Cassori Stir of Echoes x Ch. Tamaron's Caught In The Act)

Suede was the only blue male in the litter of 6 so of course he caught my eye from the moment he was born. I caught myself looking at him the most, hence his name!
Suede carries a large coat, has a long neck that blends very nicely into his shoulder and a properly set front which enables him to have a very flowing side gait with strong reach and drive. His top line is strong and his croup is strong and level. Suede has a long, lean head with no flare and no depth. He has a good underjaw and a smooth rounded muzzle. I would like to see a little better stop (11 months old) but that may improve with age. Suede definitely owns the ground he stands over!

Suede is a combination of some great pedigrees with every single dog in 4 generations (30 dogs!!) being a champion- Canadian, American or both. I bred his mother Blush back into her mother's side so I could bring to the forefront the beautiful attributes of the Cassori, Buckhaven and Vennessee lines while keeping the temperaments, bodies and heads I have already established.

Suede will be debuting in March of 2012 and will be shown lightly this spring.